World Hematology 2018 Meeting &amp Hospitality
Address
Radisson Blu Centrum Hotel, Grzybowska 24, 00-132 Warszawa, Poland.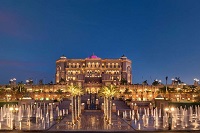 The City
Warsaw is the metropolis of Poland which stands on the Vistula river. It is a multicultural city and the 9th most populous capital city in Europe. Warsaw is an alpha global city, a major international tourist destination and is the wealthiest capital city in Central and Eastern Europe alongside Berlin. Its historical Old Town was designated as UNESCO World Heritage Site. The city is a significant centre of research and development, BPO, ITO, as well as of the Polish media industry. The Warsaw Stock Exchange is the largest and most important in Central and Eastern Europe.
Warsaw's mixture of architectural styles reflects the turbulent history of the city and country. Its palaces and churches display a richness of color and architectural details. Its buildings are representatives of nearly every European architectural style and historical period. The city has wonderful examples of architecture from the Gothic, Renaissance, Baroque and neoclassical periods, all of which are located within easy walking distance of the town centre.
Much like most capital cities in Europe, Warsaw possess a foreign-born population that is significantly larger than in other cities. Warsaw has some of the finest institutions of higher education in Poland. It is the home to four major universities and over 62 smaller schools of higher education.
Directions
Route Map